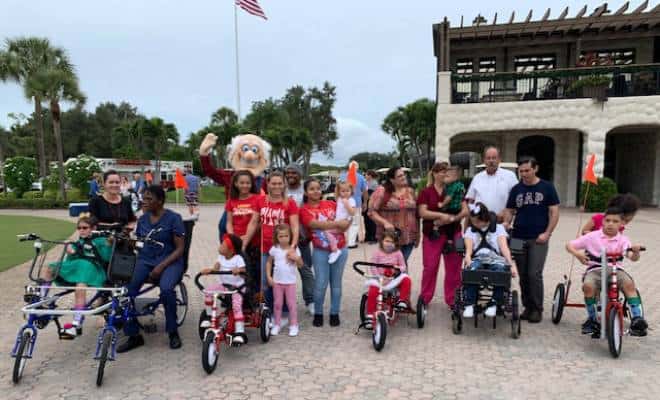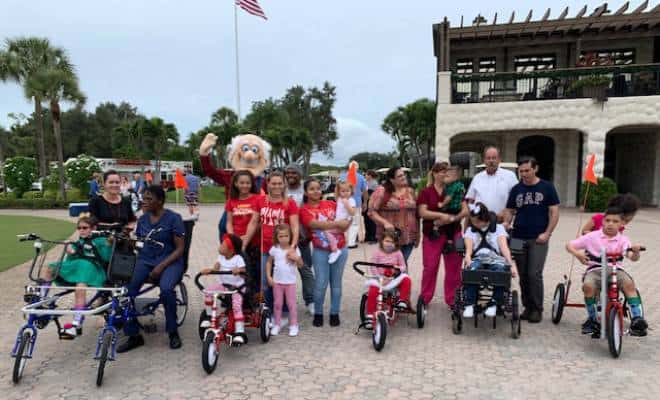 WHAT
At the 3rd Annual Grampy's Pro-Am Golf Tournament benefiting Ronald McDonald House Charities of Southwest Florida and presented by Sanibel Captiva Community Bank, four adaptive bicycles will be presented to Southwest Florida children and their families.
One very unique bike will be given away to an 8-year-old girl whose vision is very limited. The bike allows another person to sit next to her to steer and assist with pedaling. Additionally, a fifth child will be present who recently received a replacement bike for one that was stolen back in May.
WHO
Grampy's Charities has partnered with Robbie's Riders, a program providing custom, adaptive bicycles and tricycles to children with disabilities. Sanibel Captiva Community Bank partnered with Grampy's Charities in 2017, making it possible for Robbie's Riders to present their adaptive bicycles to children in Southwest Florida.
WHEN
Friday, Dec. 13th, 1 p.m.
WHERE
Fiddlesticks Country Club, 15391 Cannongate Dr.
Fort Myers, FL 33912