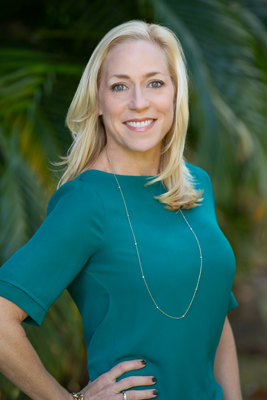 FORT MYERS, Fla. (Jan. 4, 2021) – Amy McQuagge, Sanibel Captiva Community Bank's vice president and director of marketing, has been elected to the Uncommon Friends Foundation board of directors.
McQuagge joined the bank in 2018 as the organization's first in-house marketing director and is responsible for providing direction, guidance and leadership of the bank's marketing and community outreach efforts. She was previously the senior marketing and event manager for the Lee County Economic Development Office. A lifelong Lee County resident, McQuagge holds a bachelor's degree in communications from Florida Southern College.
Celebrating its 27th anniversary this year, the Uncommon Friends Foundation is dedicated to lifelong character building among today's youth and business leaders, as it inspires future leaders toward excellence of character, a spirit of innovation, and a sense of purpose. Located at the historic Burroughs Home & Gardens on the waterfront in downtown Fort Myers, it offers a sheltered pavilion and dazzling water views for public and private events and tours year-round. For more information, call 239-337-9503 or visit www.uncommonfriends.org.