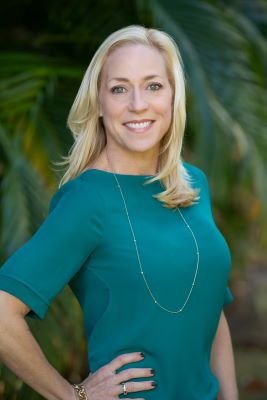 FORT MYERS, Fla. (May 24, 2021) – Amy McQuagge, Sanibel Captiva Community Bank's vice president and director of marketing successfully completed the American Bankers Association's bank marketing school in April.  A rigorous, two weeklong virtual curriculum offers bank marketing and communications professionals a deeper understanding of return on investment, product development, customer experience in the field of banking.  McQuagge is seeking her certified financial marketing professional (CFMP) designation and will sit for the exam in August. 
"We're always supportive of team members who pursue career growth opportunities, and we're excited about Amy enhancing her bank marketing knowledge to help SanCap Bank continue to grow and prosper," said Craig Albert, Sanibel Captiva Community Bank's president and CEO.
McQuagge joined the bank in 2018 as the organization's first in-house marketing director and is responsible for providing direction, guidance and leadership of the bank's marketing and community outreach efforts. She was previously the senior marketing and event manager for the Lee County Economic Development Office. A lifelong Lee County resident, McQuagge holds a bachelor's degree in communications from Florida Southern College.