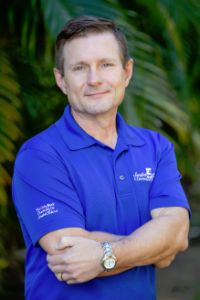 FORT MYERS, Fla. (May 7, 2021) − Sanibel Captiva Community Bank is pleased to announce the promotion of Brian Terrell to executive vice president. Terrell will continue to serve in his role of chief credit officer and remain a key member of the executive management team.
Since joining the bank in 2010, Terrell has served on the executive management team and has successfully led the bank's credit and loan administration departments with a true passion for SanCap Bank, proven industry knowledge and a drive to deliver excellent customer service.
Terrell brings three decades of business and banking credit experience including establishing credit departments for $250-850 million-dollar financial institutions. Prior to joining the bank, he held various credit positions at several national and regional banks. He holds a bachelor's degree in business administration from Hanover College in Indiana and a master of business administration from Miami University in Ohio.