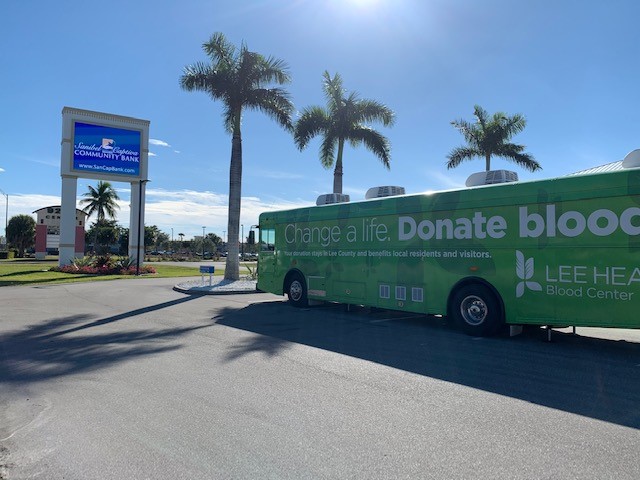 FORT MYERS, Fla. (May 26, 2022) – Sanibel Captiva Community Bank is hosting a blood drive in partnership with Lee Health on Monday, June 6, to help alleviate the critical blood shortage in Lee County. The blood drive will take place 10 a.m. to 3 p.m. at the Bridge Branch, located at 9311 College Parkway.
Lee Health is seeking blood donations to help replenish supply levels. Current blood supplies are critically low and Lee Health's blood centers are in urgent need of donors. It is vital that the blood supply remains at healthy levels to quickly care for patients needing an urgent transfusion. Blood and blood products are not only used in trauma centers, but also to treat cancer patients, premature babies, anemia and a variety of other conditions.
Lee Health's blood centers are the sole supplier of all blood products for the entire health system and approximately 800 units of blood are needed per week. To sign up to donate, email Amy McQuagge at [email protected].