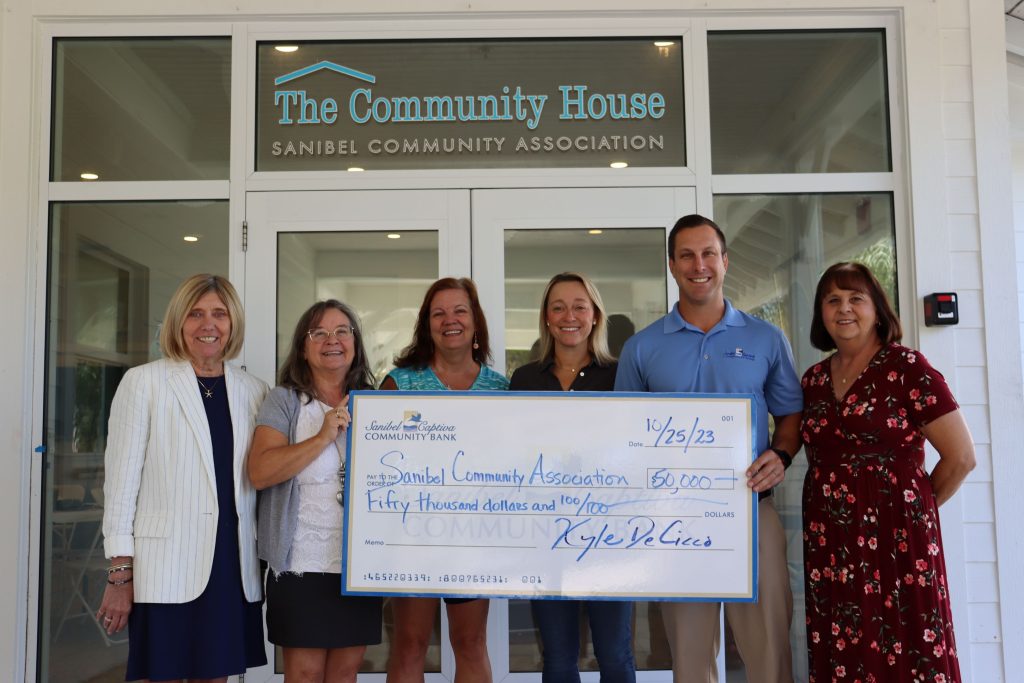 FORT MYERS, Fla. (Nov. 7, 2023) – Sanibel Captiva Community Bank has donated $50,000 to the Sanibel Community Association to help restore the Community House from damage caused by Hurricane Ian.
"Our relationship and commitment to the Sanibel Community Association and The Community House goes back 20 years, when the bank was started by Craig Albert," said Kyle DeCicco, president and CEO of Sanibel Captiva Community Bank. "It's the heart of the island community, where residents, families and businesses have come together to celebrate, learn and support one another for almost 100 years. We're so pleased to be able to support such an iconic island organization and landmark."
"This donation means so much to us as it helps us continue to rebuild after the devastating effects Hurricane Ian had on The Community House," said Teresa Riska-Hall, executive director of The Sanibel Community Association. "All the groups we serve are excited about being able to gather inside the house itself again."
The Sanibel Community Association is an independent organization that operates The Community House, which not only serves as an event location but also offers rental space. The Community House is composed of three rooms that can be rented separately or together. For more information, visit sanibelcommunityhouse.net or call 239-472-2155.