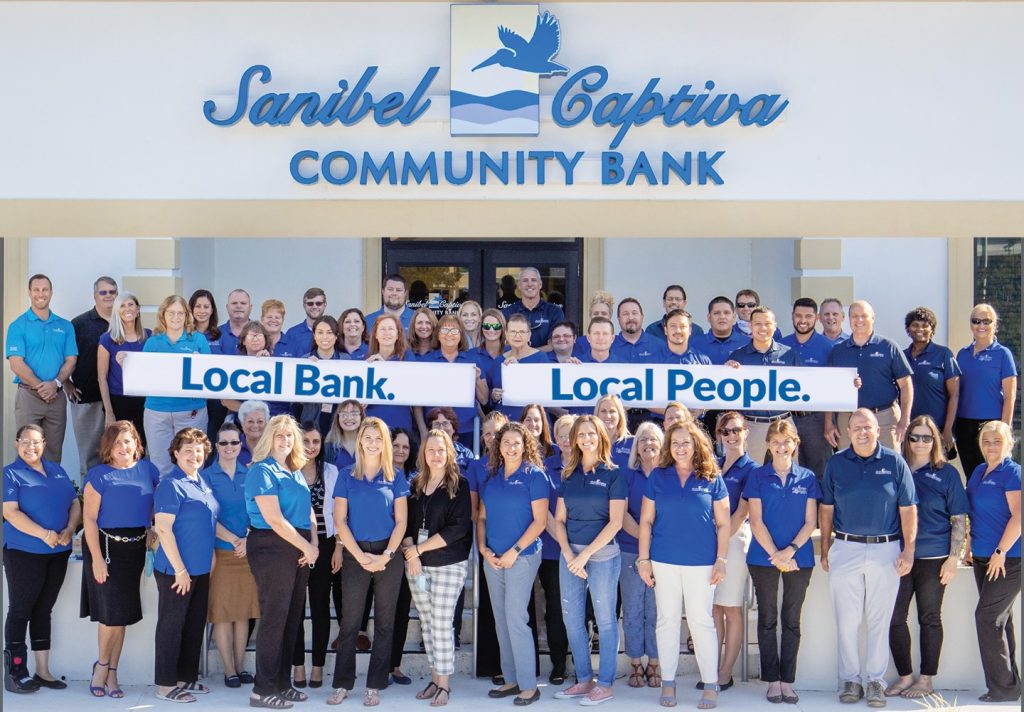 FORT MYERS, Fla. (June 28, 2022) – In recognition of the hard work and dedication of team members, Sanibel Captiva Community Bank announces a company-wide cost of living adjustment to benefit employees. Due to the rise in the cost of living, expenses and a desire to retain, as well as attract, employees, the board of directors unanimously voted to implement the change effective this month.
The decision establishes new minimum pay standards for all employees to help ensure overall organizational alignment to the bank's business goals, while maintaining and enhancing superior customer service to customers and community.
"While we factored in the impact of inflation and the increase of the cost of living, these changes also recognize the appreciation we have for our talented employees who support our mission, culture, customers and community every day," said Kyle DeCicco, Sanibel Captiva Community Bank president.
The cost-of-living adjustments are an example of how the bank recognizes and values its team members. The bank also offers comprehensive health benefits, 100% 401(k) match (up to 6%) to all eligible employees, generous paid personal time off, company clothing, employee volunteer opportunities and support for team members who pursue professional and personal growth opportunities. Through these efforts, the bank has created a unique and special environment where employees, as well as their families, feel appreciated and valued.
In 2021, the bank won The News-Press' Best of the Best Fort Myers award for Best Place to Work and has been chosen as a 2022 finalist in the same category.