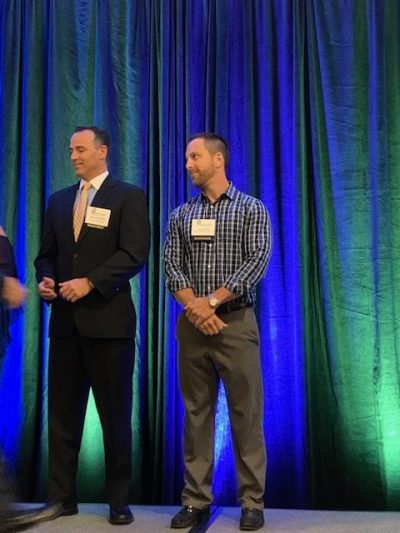 FORT MYERS, Fla. (Jan. 15, 2020) – Kyle DeCicco was honored as a finalist for the 2020 Cape Coral Community Foundation Power Players Professional Advisor Awards in the banker category at a breakfast on Jan. 15 at Crowne Plaza Bell Tower in Fort Myers.
Seven distinguished Southwest Florida professional advisors were recognized during the Cape Coral Community Foundation event. Each of the Power Players were identified as top advisors who perform their duties with integrity and honesty and make a substantial impact in Southwest Florida.
DeCicco is senior vice president and senior loan officer for Sanibel Captiva Community Bank, focusing on the expansion of the bank's lending division in Southwest Florida. He is responsible for overseeing the solicitation, negotiation, underwriting and coordination of closing major and complex consumer, residential, equipment, SBA, commercial building and business loans.
DeCicco joined the bank in 2016 as vice president and commercial loan officer working in commercial real estate lending and developing relationships with local businesses and investors. With over a decade of banking experience, he has worked in commercial real estate and lending, credit analysis, portfolio management of performing and nonperforming loans, and management of FDIC insured loss-share assets. His efforts have resulted in the bank closing more than $160 million in commercial loans in four years – the majority of which support local individuals and businesses looking to launch a business, grow operations or purchase real estate.