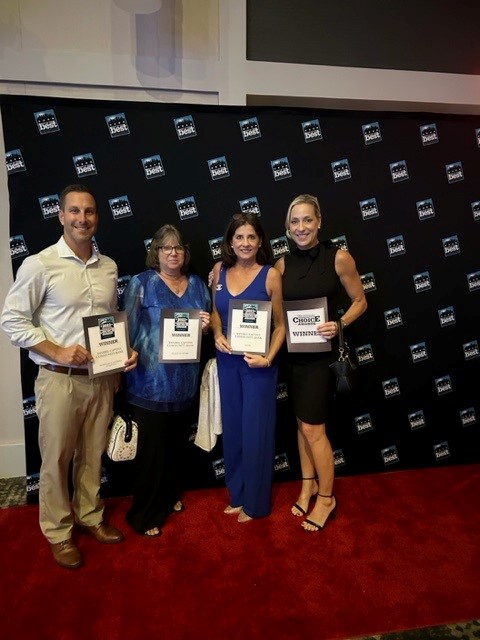 L-to-R: President & CEO-Kyle DeCicco, Vice President, Controller & HR Director-Angie Martens, Vice President, Commercial Loan Officer & Relationship Manager-Rudi Hamer, Vice President, Director of Marketing-Amy McQuagge
FORT MYERS, Fla. (Sept. 19, 2023) – For the third consecutive year, Sanibel Captiva Community Bank has been named the Best Bank in The News-Press' 2023 Best of the Best Fort Myers Community Choice Awards. For a second consecutive year, the bank received the award for Best Mortgage Lending Company and Best Place to Work. Additionally, Bank President and CEO Kyle DeCicco was a top finalist for Best Boss for a second year.
The awards celebrate and recognize Southwest Florida businesses in a variety of categories. Nominations and voting took place online over the summer and winners were announced at a gala Sept. 13.
"We are humbled by the community choosing us again as Fort Myers' 'Best Bank,' 'Best Place to Work' and 'Best Mortgage Lending Company,'" DeCicco said. "We work every day to be the best bank and lender we can be for the residents and businesses of Southwest Florida. To be chosen as the 'Best Place to Work' is equally rewarding because we would not be able to do what we do without our phenomenal staff."