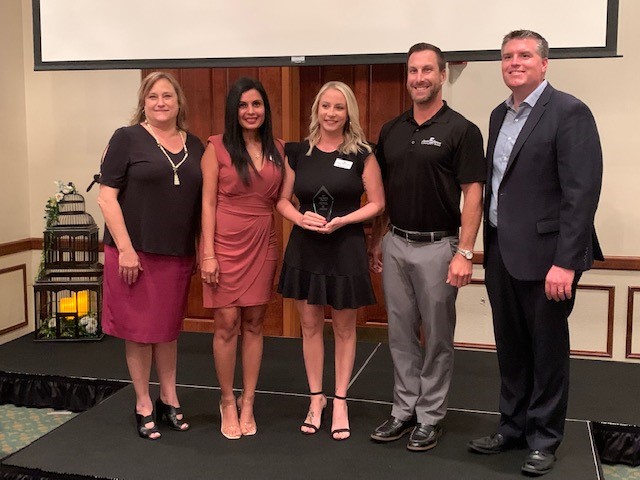 FORT MYERS, Fla. (Aug. 15, 2022) – Sanibel Captiva Community Bank was honored by the Greater Fort Myers Chamber of Commerce with its inaugural Large Business of the Year Award. The chamber awards recognized members for outstanding contributions to the greater Fort Myers community.
"As a locally grown, owned and operated business we are incredibly proud to receive this award from the chamber," said Kyle DeCicco, president of Sanibel Captiva Community Bank. "It's an affirmation that as an organization and individuals, we're delivering the services, products and support our customers, employees and community need from us while also cultivating meaningful relationships."
The Large Business of the Year Award recognized Sanibel Captiva Community Bank as a local, for-profit company in business for more than three years and with 25 or more employees, which has continually shown exemplary contributions for the betterment of the Fort Myers community through leadership, sound business practices, innovation, creativity and commitment to employee support and development.