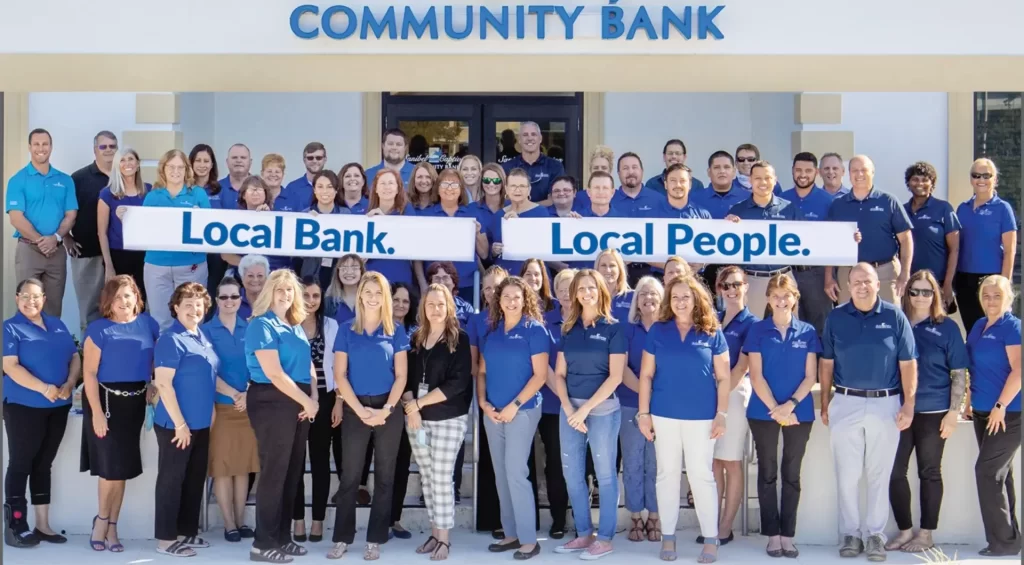 FORT MYERS, Fla. (July 25, 2022) – For the fifth consecutive year, Sanibel Captiva Community Bank's board of directors rewarded bank employees with a mid-year bonus from the bank's savings under the federal tax law. The bonus is an acknowledgment of team members' commitment and dedication to the bank. All employees, except for the executive management team, were eligible and included in the bonus.
"We rely on our employees to deliver our mission every day, not only to our customers but to the Southwest Florida community," said Kyle DeCicco, Sanibel Captiva Community Bank president. "Without our exceptional team members creating meaningful relationships with the people we serve, we would not be where we are today. We believe it's our obligation to seize every opportunity to show how appreciated and valued our employees are."
Among all 110 employees at its eight Lee County branches, the average tenure is five years. More than 50% of employees have been with the bank five or more years; 25% have been employed for 10 or more years; and seven employees have been with the bank since it opened in 2003.
Employee engagement, benefits and culture are key components of what sets Sanibel Captiva Community Bank apart. The bank works hard to maintain an environment where employees are invested, excited and motivated to positively contribute to the workplace culture. The bank encourages and supports employees' pursuit of professional and personal development, offers career opportunities within the bank, and provides generous health benefits and paid personal time off, all contributing to a historically low employee turnover. Additionally, the bank provides a 100% 401(k) match (up to 6%) to eligible employees. When bank shares become available, the board of directors and executive management offer those shares to employees. As a result, over 60% of employees are current shareholders.
In 2021, the bank was named the winner in The News-Press' Best of the Best Fort Myers awards for Best Place to Work and has been chosen as a 2022 finalist in the same category.