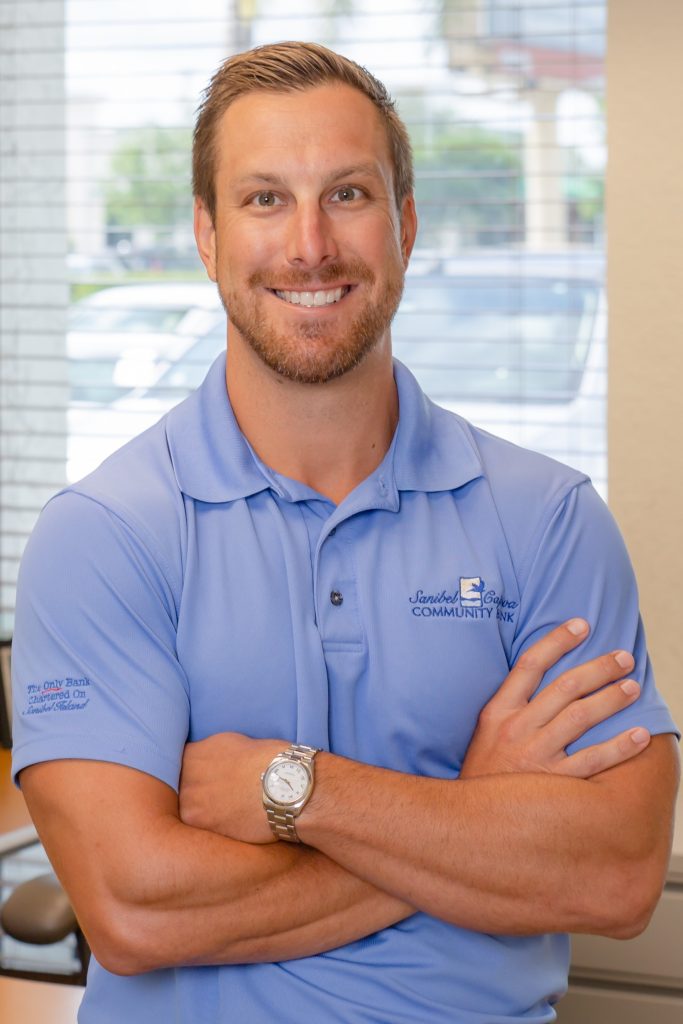 FORT MYERS, Fla. (Jan. 12, 2022) − Sanibel Captiva Community Bank is pleased to announce the promotion of Kyle DeCicco to bank president and board director, effective Jan. 1. A member of the bank's executive management team since January 2020, DeCicco was previously executive vice president.
In his new position, DeCicco oversees management and operations, while continuing his responsibilities as senior loan officer. He succeeds Craig Albert, who has served as president and CEO since the bank opened in 2003. Albert will continue to serve as CEO and will remain on the Board of Directors. DeCicco's transition to bank president solidifies his leadership role in positioning the bank for long-term success and continuing to deliver results for employees, customers, shareholders and the community.
"This key promotion gives SanCap Bank a highly energized leader who is committed to driving responsible growth through our second decade of business," said Craig Albert, CEO of Sanibel Captiva Community Bank. "It is my privilege to serve alongside Kyle and our entire SanCap Bank team to continue to meet the needs of our customers, employees and community."
DeCicco joined the bank in 2016 as vice president and commercial loan officer, focusing on commercial real estate lending and relationship development with local businesses and investors. He was instrumental in leading the bank's efforts in administering the Small Business Administration Paycheck Protection Program in 2020 and 2021. Under his direction, the bank successfully secured over 1,100 loans totaling nearly $106 million, helping save nearly 10,000 Southwest Florida jobs in the wake of the COVID-19 pandemic.
With over 15 years of banking experience, he has worked in commercial real estate and lending, credit analysis, performing and nonperforming loan portfolio management, and management of FDIC insured loss-share assets. His efforts have resulted in the bank closing nearly $300 million in commercial loans in six years, the majority of which support local individuals and businesses seeking to launch a business, grow operations or purchase real estate.
He is a graduate of the Florida Bankers Association – Florida School of Banking and holds a bachelor's degree in business administration from Florida Atlantic University. With the bank's continued support, DeCicco is in his final year of the American Bankers Association Stonier Graduate School of Banking at the Wharton School of the University of Pennsylvania and will graduate in June.
As a Southwest Florida native, he is committed to supporting community organizations by serving as a board member and treasurer of The Foundation for Lee County Public Schools and a member of the foundation's Grant Selection Committee. He also serves on the Heights Elementary Student Advisory Committee and is a Captain-level Keel Club member of the United Way of Lee, Hendry, Glades and Okeechobee Counties, among other volunteer efforts.