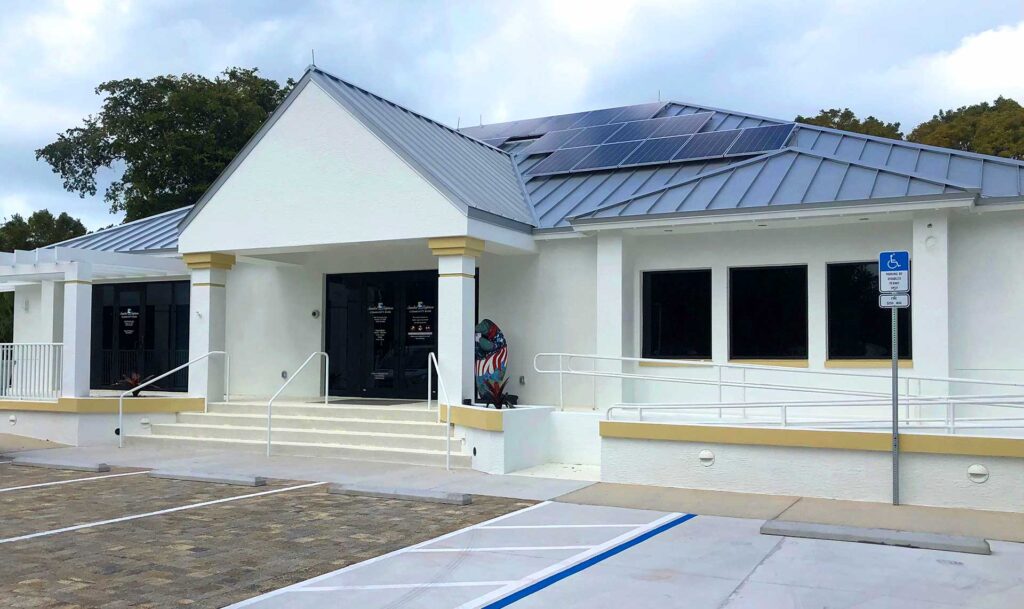 Sanibel Island, Fla. (Jan. 29, 2021) – Sanibel Captiva Community Bank opens its new main office Monday, Feb. 1 at 2406 Periwinkle Way on Sanibel Island. The vision for the new building was designed by Architecture Joyce Owens LLC and Benchmark Construction handled renovations.
The new main office features a two-lane drive-thru, drive-up ATM, board room, solar panels and an electric car charging station. Named in honor of the late bank director Ken Nirenberg, who passed away in December, the Ken Nirenberg Community Room will be available to not-for-profit and community organizations to use at no cost.
"We are thrilled to open our new main office on Periwinkle Way and offer a more convenient location for our customers," said Craig Albert, Sanibel Captiva Community Bank president and chief executive officer.
The bank sold its existing main branch located at 2475 Library Way to the City of Sanibel to become the new senior center.
"One of the most rewarding things about our main office relocation is that our Library Way location will now be used by the City of Sanibel to offer a larger gathering space for Sanibel seniors, as well as providing Community Housing and Resources new administration offices," said Kyle DeCicco, Sanibel Captiva Community Bank senior vice president and senior loan officer.
For the most up-to-date information about the new office or to speak to one of our Main Office team members please call 239-472-6100.