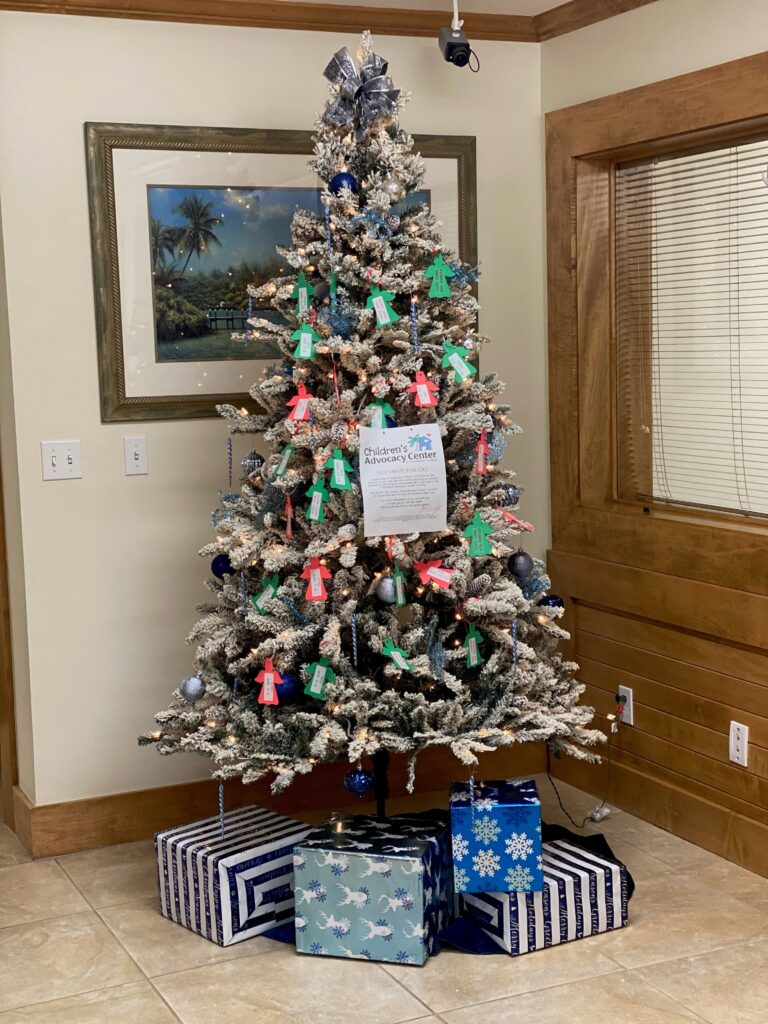 FORT MYERS, Fla. (Dec. 2, 2020) – Sanibel Captiva Community Bank is hosting a Giving Tree for the Children's Advocacy Center of Southwest Florida holiday program at select bank locations. Every holiday season, the center identifies families in need that will benefit from their Giving Tree program. Southwest Florida businesses, community organizations and residents are asked to spread cheer by donating unwrapped gifts, cash donations and gift cards.
All off-island Sanibel Captiva Community Bank locations are participating in the program, including 9311 College Parkway; 7500 College Parkway; 7040 Winkler Road; 1533 Hendry St., Unit 100; 15975 McGregor Blvd.; and 11961 Gateway Blvd. The Giving Tree at each bank location has gift tags available with the gender and age of a child. Participants can return donations at select bank locations until Friday, Dec. 18.
Since 1981, Children's Advocacy Center of Southwest Florida Inc. has worked to improve the lives of children and their families through a coordinated response to child abuse and neglect, offering them a safe and friendly environment in which to heal. The staff provides abuse determination services as well as therapeutic counseling, parenting education and prevention programs in Lee, Hendry, Glades and Charlotte counties. All services are provided free of charge. For more information, call 239-939-2808 or visit www.cac-swfl.org.