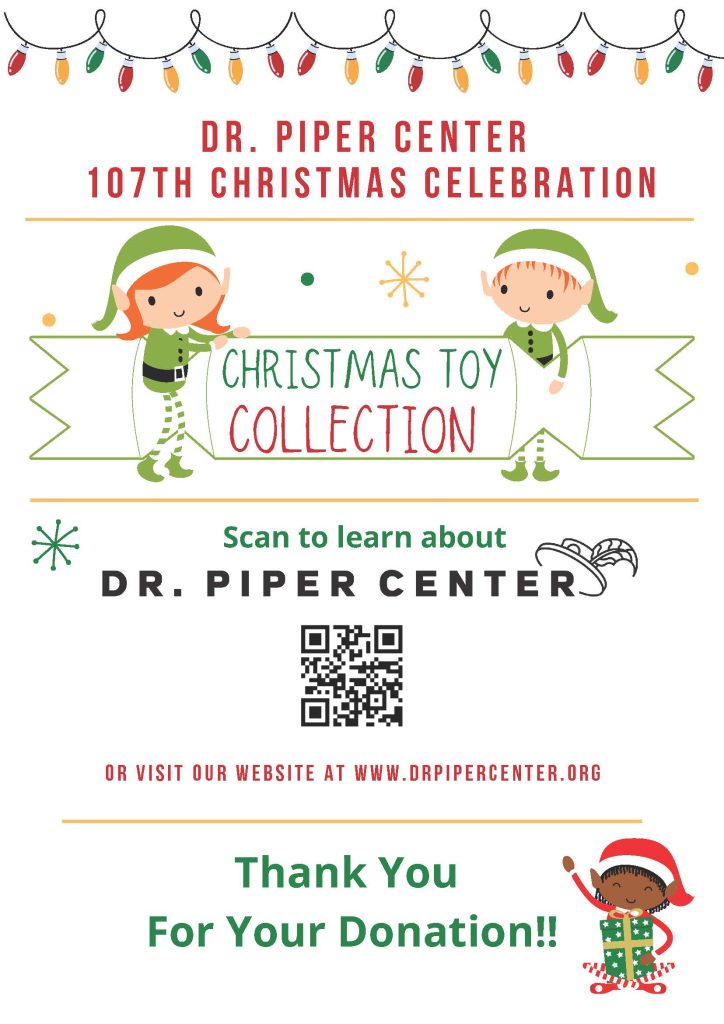 FORT MYERS, Fla. (Nov. 30 2022) –
Sanibel Captiva Community Bank is hosting a toy drive for the Dr. Piper Center for Social Services at five of its Southwest Florida locations. Each branch has a collection box in the lobby for participants to drop off donations through Wednesday, Dec. 14. Donations may be dropped off at the following Sanibel Captiva Community Bank branches:
Winkler Branch, 7040 Winkler Road, Fort Myers – 239-274-7400
College Branch, 7500 College Parkway, Fort Myers – 239-274-6200
Bridge Branch, 9311 College Parkway, Fort Myers – 239-274-6250
Downtown Branch, 1533 Hendry Street, Fort Myers – 239-274-6205
Gateway Branch, 11691 Gateway Boulevard, Fort Myers – 239-274-6210
The toys collected will be distributed at the 107th Annual Dr. Piper Center Christmas Day Celebration. On Christmas morning, the Center will open its doors to more than 400 children from the Dunbar community and all over Lee County to "shop" for gifts in its version of Santa's Workshop.The Center is accepting toys for children of all ages but is in particular need of items for pre-teens and teenagers, such as sports equipment, art supplies, board games, journals, gift cards, jewelry, purses, makeup, backpacks, hats, and bikes. Items must be new and unwrapped.
The Dr. Piper Center, which has been carrying on the ideals of community service exemplified by Dr. Ella Piper, has been making a positive impact in the lives of frail elderly and children with special needs in the Fort Myers area for 46 years with the assistance of Senior Volunteers from our community.
For more information about the Dr. Piper Center, visit www.DrPiperCenter.org or call 239-332-5346.