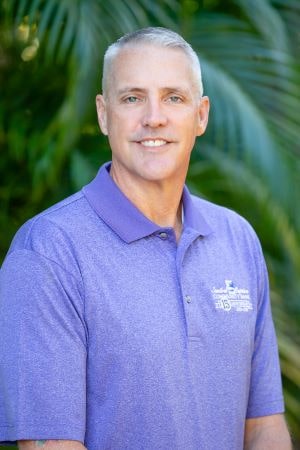 FORT MYERS, Fla. (Aug. 10, 2021) – Sanibel Captiva Community Bank Senior Vice President and Director of Business Development Lee Golden has joined the bank's commercial lending team.
A veteran banking professional, Golden has 26 years of experience in community and regional banking. He joined the bank in 2015 to oversee the bank's rapid market expansion and the development, growth and management of all retail locations. In 2019, he was named director of business development and is responsible for the cultivation and retention of consumer and commercial clients, as well as leading community relations.
He will continue to manage the bank's business development efforts pursuing opportunities for long-term growth and revenue in Southwest Florida. His added responsibilities include originating commercial loans and developing new commercial relationships. 
A Fort Myers native, Golden graduated from University of Central Florida and the Consumer Bankers Association's Graduate School of Retail Banking. He is a long-time community advocate who has served in leadership roles on numerous boards, including the Greater Fort Myers Chamber of Commerce, Edison Ford Winter Estates and Family Health Centers of Southwest Florida. 
"We are so pleased Lee is joining our growing commercial lending team," said Kyle DeCicco, executive vice president and senior loan officer of Sanibel Captiva Community Bank. "Our commercial lending division has experienced robust growth over the last five years and with Lee, we're confident we will continue growing and serving our customers well."