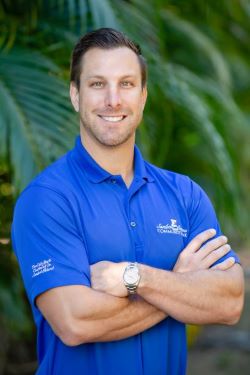 FORT MYERS, Fla. (April 2, 2021) − Sanibel Captiva Community Bank is pleased to announce the promotion of Kyle DeCicco to executive vice president. DeCicco has been part of the executive management team since January 2020 and this promotion is further recognition of his exceptional leadership and strong commitment to the bank. He will continue to lead the bank's lending programs, as well as focus on the bank's strategic priorities.
An instrumental part of the leadership team, DeCicco leads the bank's efforts in administering the Small Business Administration Paycheck Protection Program. Under his direction, the bank has successfully secured over 800 loans totaling nearly $100 million, helping to save thousands of Southwest Florida jobs in the wake of the COVID-19 crisis.
DeCicco joined the bank in 2016 as vice president and commercial loan officer, focusing on commercial real estate lending and relationship development with local businesses and investors. With over a decade of banking experience, he has worked in commercial real estate and lending, credit analysis, portfolio management of performing and nonperforming loans, and management of FDIC insured loss-share assets. His efforts have resulted in the bank closing nearly $170 million in commercial loans in six years, the majority of which support local individuals and businesses seeking to launch a business, grow operations or purchase real estate.
He is a recent graduate of the Florida Bankers Association – Florida School of Banking and also holds a bachelor's degree in business administration from Florida Atlantic University. With the bank's continued support, DeCicco is currently enrolled in the American Bankers Association Stonier Graduate School of Banking at the Wharton School of the University of Pennsylvania.