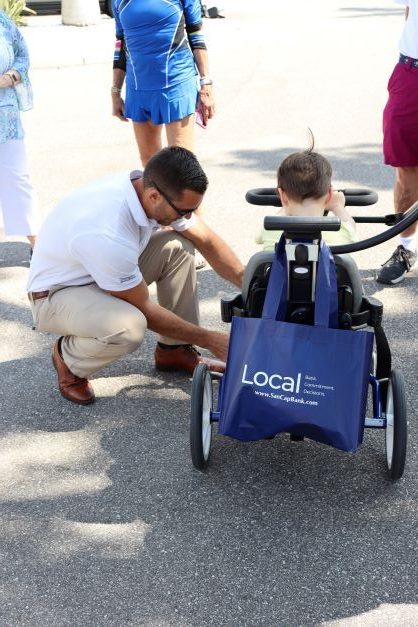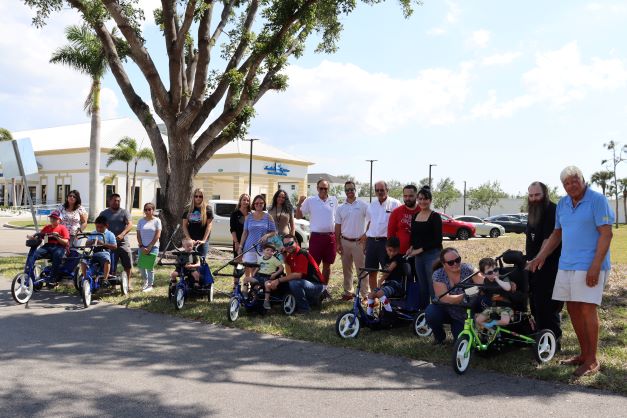 FORT MYERS, Fla. (March 7, 2023) – With support from Robbie's Riders, Grampy's Charities and Sanibel Captiva Community Bank presented six adaptive bicycles, each worth $3,000 to $5,000, to Southwest Florida children at the bank's Bridge Branch, located at 9311 College Parkway, Fort Myers.
"These custom-made bicycles not only benefit these special children physically, but they also give them a sense of inclusion and independence," said Jack Johannemann, director of Robbie's Riders. "These bikes change these children's lives and the lives of their families."
All the recipients are between the ages of four and ten years old and have medical issues such as traumatic brain injuries, autism, down syndrome, and cerebral palsy.
When riding these bicycles, the children benefit from general strengthening, new proprioceptive sensory input, and improved reciprocal coordination of the legs. They can now participate in activities with their families and peers and enjoy the normal childhood experience of riding a bike.
Robbie's Riders provides special adaptive bicycles and tricycles to children with disabilities, according to their individual capacities and needs. The charity works to donate special needs cycles as quickly as they can raise funds to purchase them.
Grampy's Charities raises funds and support for children's organizations by partnering with comfort and research-based charities to make a difference in the lives of kids who need it most. An all-volunteer organization with no paid staff, they have donated more than $3 million to children's charities over more than 25 years. For more information, visit www.grampyscharities.org.