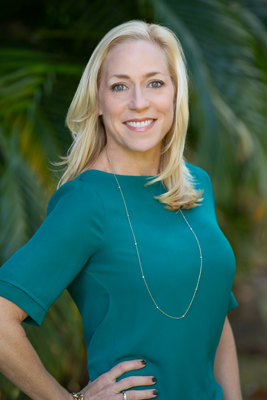 FORT MYERS, Fla. (Feb. 3, 2020) – Amy McQuagge, Sanibel Captiva Community Bank's vice president and director of marketing, has been elected to Pace Center for Girls of Lee County's board of directors.
McQuagge joined the bank in 2018 as the organization's first in-house marketing director and is responsible for providing direction, guidance and leadership of the bank's marketing and community outreach efforts. Prior to joining the bank, she was the senior marketing and event manager for the Lee County Economic Development Office. A lifelong Lee County resident, McQuagge holds a bachelor's degree in communications from Florida Southern College.
Since 2007, Pace Center for Girls of Lee County has been providing girls and young women an opportunity for a better future through education, counseling, training and advocacy. The gender-specific, strength-based program is one of 22 centers throughout Florida, and is known nationally as a best practices model for diverting girls from the juvenile justice system. Pace is a registered not-for-profit organization that relies on the support of individuals, businesses, civic/community organizations and churches in Lee County in order to serve girls and their families. For more information on Pace Center for Girls, Lee County, call 239-425-2366 or visit www.pacecenter.org/locations/lee.